HISTORY OF THE MOST LEGENDARY HOTEL IN MEXICO.
THE HOTEL MUSEUM WHERE THE MOST VALUABLE PIECE IS YOU.
The hotel was inaugurated in 1907, since its inception, GENEVE has been a tireless innovator in the tourism industry: it was the first in the country to offer taxi service, operator, dry cleaning, travel agency, elevator, tennis court and hairdresser, as well as telephone and bathroom in each room, unusual services at that time. With an incipient tourist industry in our country, it was the most modern and elegant hotel that offered a very European style, a totally new concept that was not known in Mexico.

Geneve was the first hotel to receive women traveling alone, although this was frowned upon at that time, also providing accommodation and care guarantees.

In 1910, The Geneve was the first establishment to serve a sandwich in Mexico. Its cuisine was so recognized for its quality that on the same day that the revolution of November 20th began, President Díaz and his family dined there.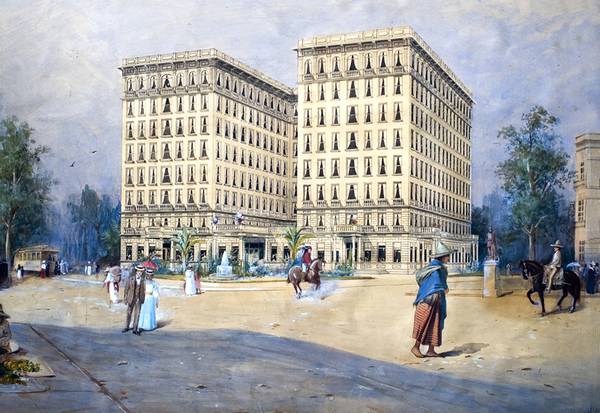 No matter the period in Mexican history The Hotel Geneve never ceased to display the highest levels of first class hospitality and service. During the Mexican revolution, the hotel was declared a neutral zone, providing lodging to ambassadors and their families, sometimes alongside to revolutionary personalities.

The Hotel Geneve founded in 1922 the Mexican Hotel and Motel Association.

By the late 1930´s, the professionalism of the Hotel Geneve reached such prestigious and international levels that a North American newspaper published:

"A confirmed reservation at the Hotel Geneve
is like having a thousand dollars' deposit".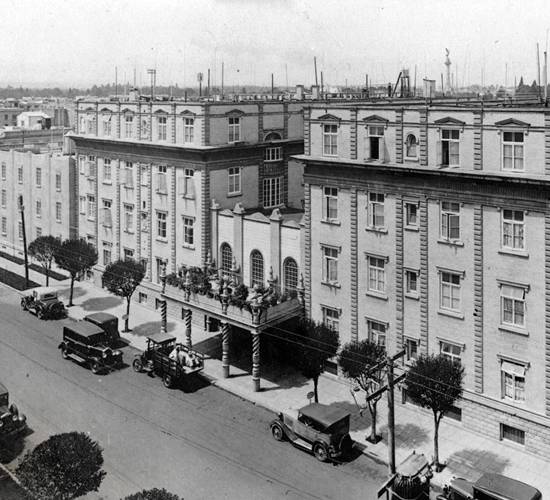 The Hotel Geneve has been a major promoter for international tourism in Mexico. Indeed, between 1909 and 1953, it accommodated guests from all five continents and from over 50 countries. You could hardly find a more cosmopolitan place in Mexico.

The sixties brought a new breeze of progressiveness at the Hotel Geneve, as it became the meeting point for the intellectual and artistic generations. It was the place to be, and a landmark around which different buildings emerged, evolving into the zone known today as the Zona Rosa ("Pink Zone").

HOTEL GENEVE is a classic and innovative themed hotel; every corner, column and corridor is a permanent and fascinating exhibition, becoming a Museum Hotel, one of a kind.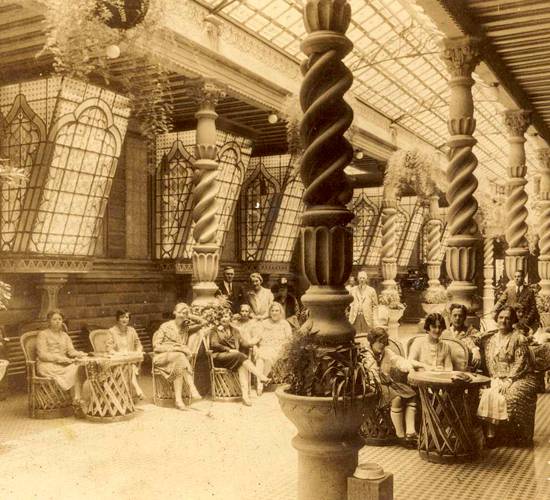 Host of illustrious characters such as: the British Prime Minister and Nobel Prize Winner for Literature Sir Winston Churchill, Charles Lindbergh, the first man to cross the Atlantic alone, Marlon Brando, Gabriel García Márquez, the former President of Spain Felipe González, the actress Sophia Loren. And recently the Nobel Peace Prize winner, Malala Yousafzai, among many others.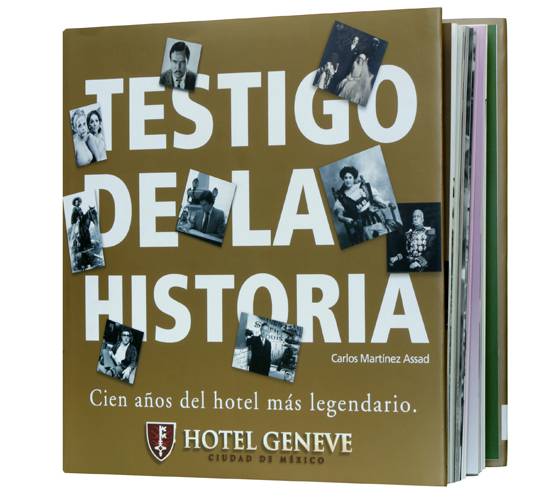 We are delighted and honored to have welcomed each and every guest who has arrived at its doors, suitcase in hand, stories of their own to tell.


LEARN MORE ABOUT ITS HISTORY...