GENEVE MEXICO CITY HOTEL BLOG
WITNESS AND PROTAGONIST OF MEXICAN HISTORY
Learn about the history of this incredible hotel.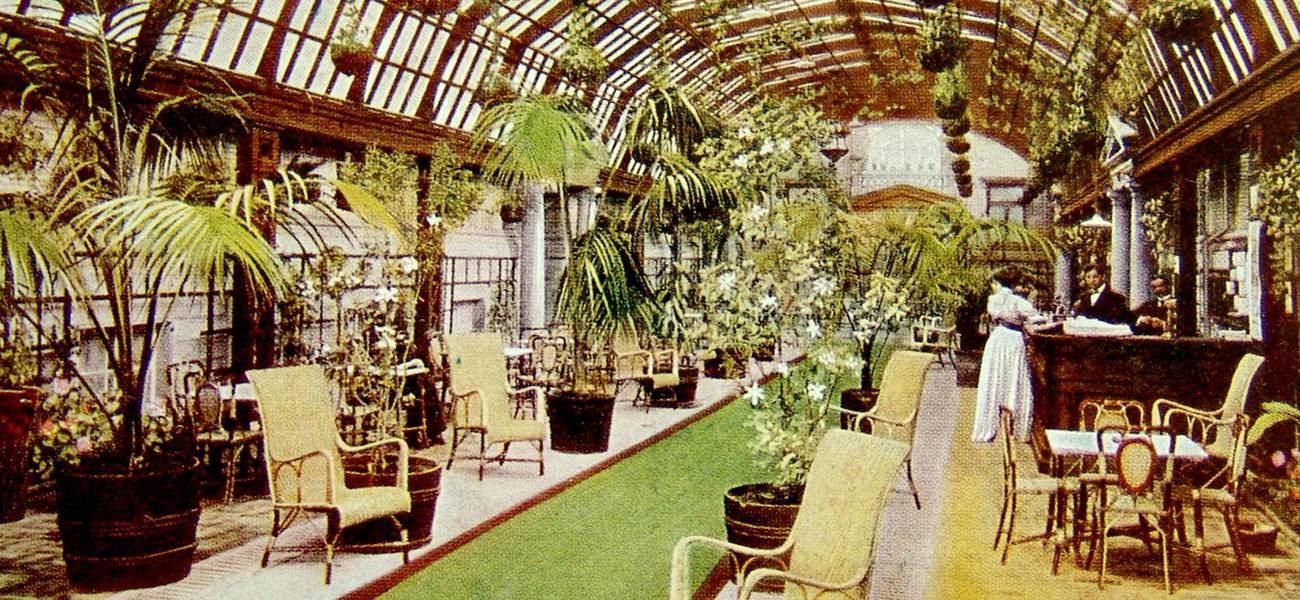 Palm Garden restaurant, now Veranda Bistro
The Palm Garden restaurant at the Geneve hotel was a famous meeting point for the most prestigious Mexican society, as well as a favorite place for foreigners. In 1910 it was offered as a novelty on the hotel menu, the sandwich that was first prepared in Mexico. A dish that was inspired by the sandwich possibly invented by the legendary John Montalvo IV, Earl of Sandwich, in the 18th century.

The heyday of this restaurant began in 1911, when a remodeling turned it into an orientalist space, where the visual delight and the pleasure of food were combined with exquisite national and international dishes.
Did you know that ... on November 20, 1910, the day the Revolution began, President Porfirio Díaz decided to eat there with his family.

Currently at the Geneve Hotel we have the Veranda Bistro Restaurant where diners can enjoy the unique flavor of its international dishes and Chef's specialties; they can also enjoy a cozy space, framed by a beautiful vertical garden that provides a natural environment within the city; his style gives diners a feeling of privacy and invites them to fully enjoy the moment.