GENEVE MEXICO CITY HOTEL BLOG
WITNESS AND PROTAGONIST OF MEXICAN HISTORY
Learn about the history of this incredible hotel.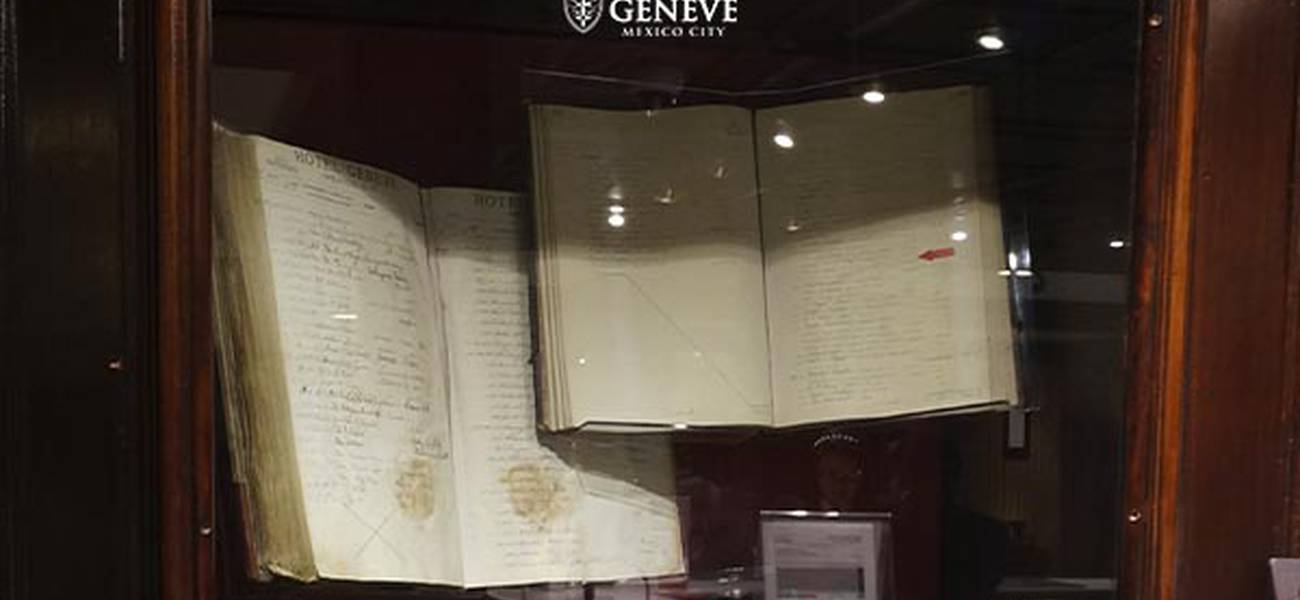 Log books
Geneve's log books are important pieces in telling some of the many stories this hotel preserves.

As part of the collection of antique pieces, the Geneve Hotel preserves guest and employee log books that have been part of its history for more than 112 years. You can discover guests from all over the world, as well as collaborators who have even worked for generations in this legendary hotel. Such is the case of our housekeeper, Juanita Peñaloza Jiménez, who has known the hotel since she was a child since her grandfather and mother worked here and she is still part of the Geneve family, providing excellent service to the guests who they visit.

There are also accounting books that tell us surprising stories such as that on November 20, 1910, the day the Mexican Revolution began, President Porfirio Díaz ate at the Hotel Geneve restaurant; Proof of this is the recording of the check in the amount of $ 30.25 in one of those books.

You can discover these and other stories in the corridors and windows of this Hotel Museum.