GENEVE MEXICO CITY HOTEL BLOG
WITNESS AND PROTAGONIST OF MEXICAN HISTORY
Learn about the history of this incredible hotel.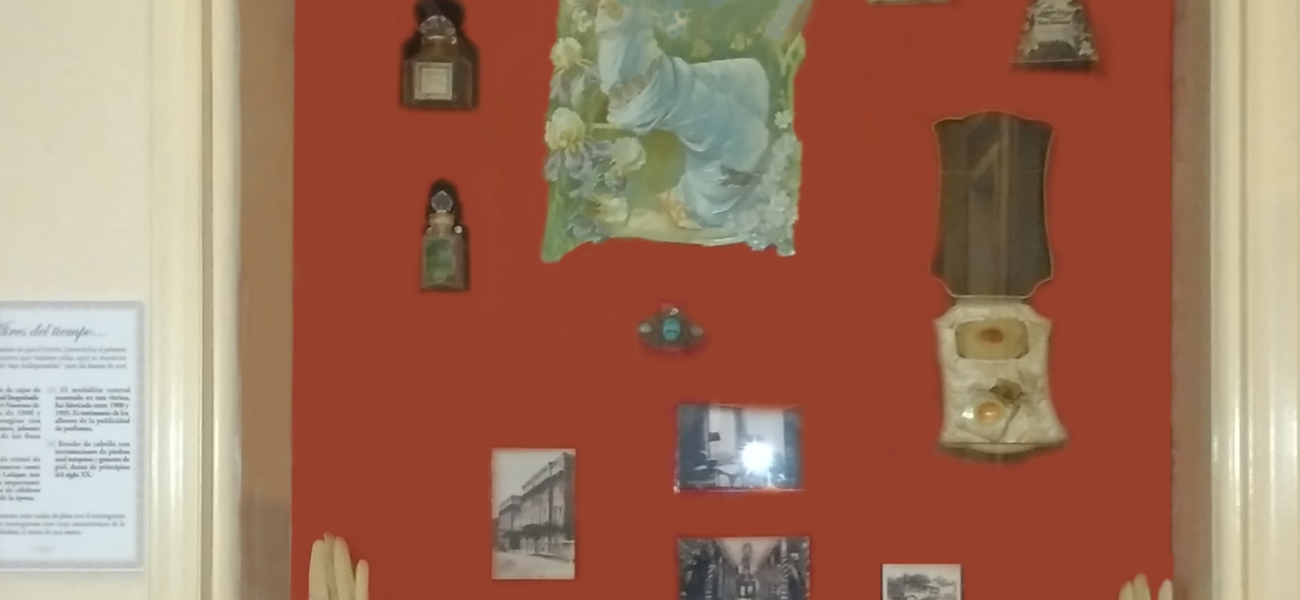 Women at the Geneve
From its beginnings, the GENEVE HOTEL manifested a strong commitment to its guests. It was the first to offer accommodation to ladies traveling alone, as this was frowned upon at the beginning of the 20th century; other high-class hotels prevented them from entering, as it was considered that a young lady could not go out without male company.

In commemoration of the fact that the Hotel Geneve was the first to accommodate women traveling alone, it has two display cases showing "indispensable traveling companions" for ladies of yesterday and today:

One showcase displays a collection of cardboard boxes and engraved litho paper in Art Noveau style from France in 1900 and 1925 that were used to protect with zeal, perfumes, soaps and powders of fine essences. Glass bottles of different brands such as Baccarat and Lalique which were famous fragrances of the time. A medallion that was manufactured between 1900 and 1905, testimony to the dawn of perfume advertising and a hair brooch inlaid with turquoise blue stones and leather gloves dating from the early twentieth century.

A second showcase displays a dress that represents the fashion of the early twentieth century that was dominated by the use of the corset, which achieved in women the desired silhouette with hourglass shape that delighted gentlemen.

There are also plates or "figurines" that were used by the public to choose among different clothing designs in order to follow the whimsical world of fashion. In the same showcase you can appreciate a Singer sewing machine of the mid-nineteenth century, for its functions and speed to make garments, was a very well received accessory in homes by housewives, boosting the work of seamstresses.