GENEVE MEXICO CITY HOTEL BLOG
WITNESS AND PROTAGONIST OF MEXICAN HISTORY
Learn about the history of this incredible hotel.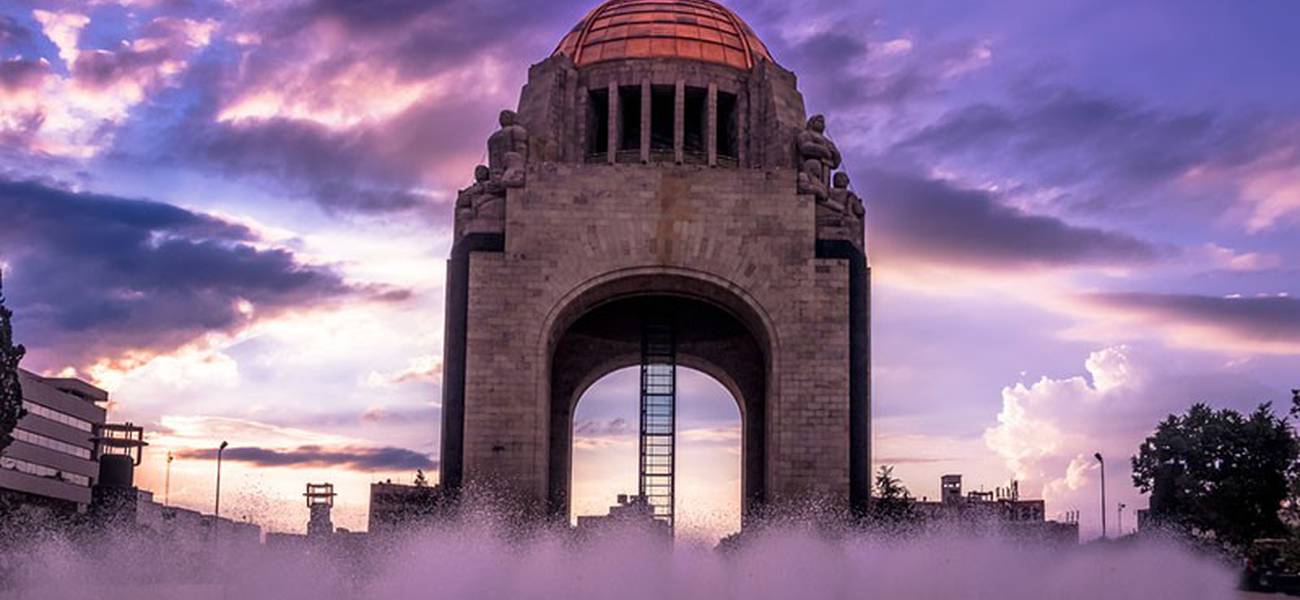 The Revolution monument, is an unmissable place in Mexico City
If you are close to visit the chaotic but culturally attractive Mexico City, you should visit this famous monument made to recognize one of the most important events in our history. It´s not only one of the most iconic architectural works in the country; It is also a mausoleum that safeguard most important figures of Mexican Revolution.

It was originally designed by Porfirio Diaz to be the new Legislative Palace in 1897, but when the former president installed the first stone in 1910, the Mexican Revolution broke out against his government, and the work was stranded until 1933, the year in which It was agreed to go on with the work that would now be a tribute to the Mexican Revolution´s heroes.

Its architecture refers to the pre-Hispanic style through certain details, however, it also has art deco elements such as the copper dome and the side lamps.

Within its columns are the remains of Venustiano Carranza, Francisco I. Madero, Plutarco Elias Calles, Lazaro Cardenas and Francisco Villa.

In the basement you can find the Revolution National Museum which aims to spread the history of our country through the revolutionary movements. It has a permanent exhibition with more than 400 pieces that recall the historical figures of this period.

Nowadays it´s one of the most visited sites in the city and is only 15 minutes from Geneve hotel.